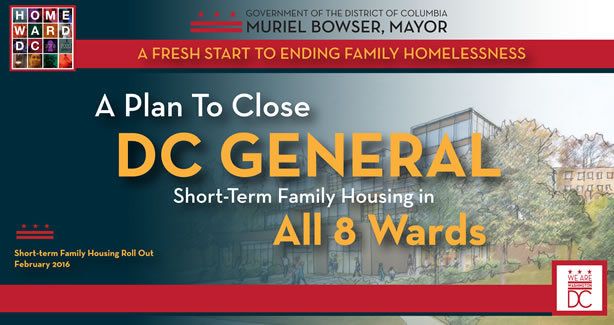 Help the District design the Ward 5 Short-term Family Housing building!
The Department of General Services (DGS), in partnership with the Department of Human Services (DHS), is building a Short-term Family Housing program in Ward 5, as part of the District's all 8 Ward strategy to close DC General Family Shelter. This smaller, service-enriched program will be located at 1700 Rhode Island Avenue, NE and will begin serving families experiencing homelessness in the Summer of 2019. 

At the suggestion of the Ward 5 Community Advisory Team, DGS is inviting Ward 5 residents to vote on the exterior design of the new building. 

Through September 1, 2017, Ward 5 residents can vote here for their preferred color options for the exterior of the building. 

Thank you for your participation!
Start